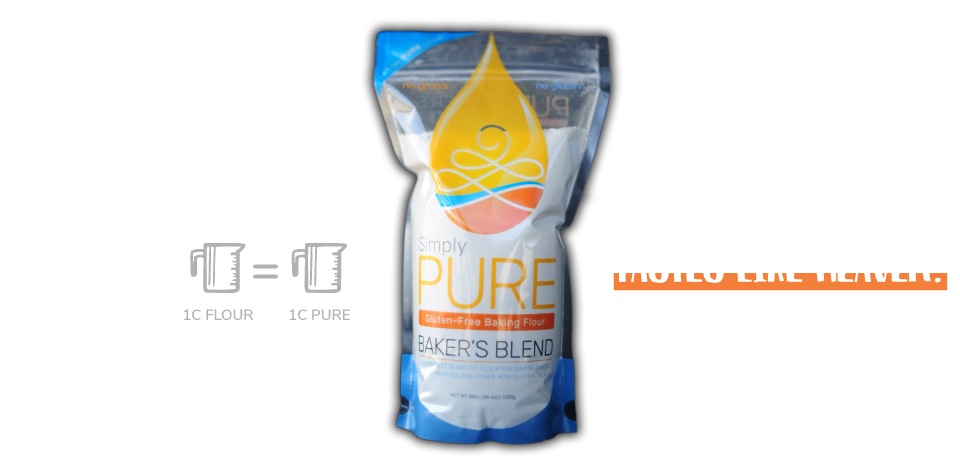 Are you gluten free? It's Time to Start Baking!



The only thing better than the smell of cake, cookies, muffins and other tasty treats coming hot out of the oven is taking a bite out of them.  Now you can put the joy back in baking making the recipes that you love with our proprietary blend of gluten free all purpose flour.
Simply PURE is our specialized proprietary gluten-free baking flour that uses a special combination of eight different grains, flours and starches based on percentages to achieve a balanced gluten-free baker's blend.  Formulated to have the same weight, texture and feel of regular all-purpose or whole wheat flour, the result is a light, gluten-free flour that is free from additives, preservatives, allergens and fillers. 
Based on a 1 for 1 substitution ratio, Simply PURE is simple to use and requires no conversion to replace traditional flour in any of your recipes.
Share your passion for baking with those you love and order Simply PURE today!