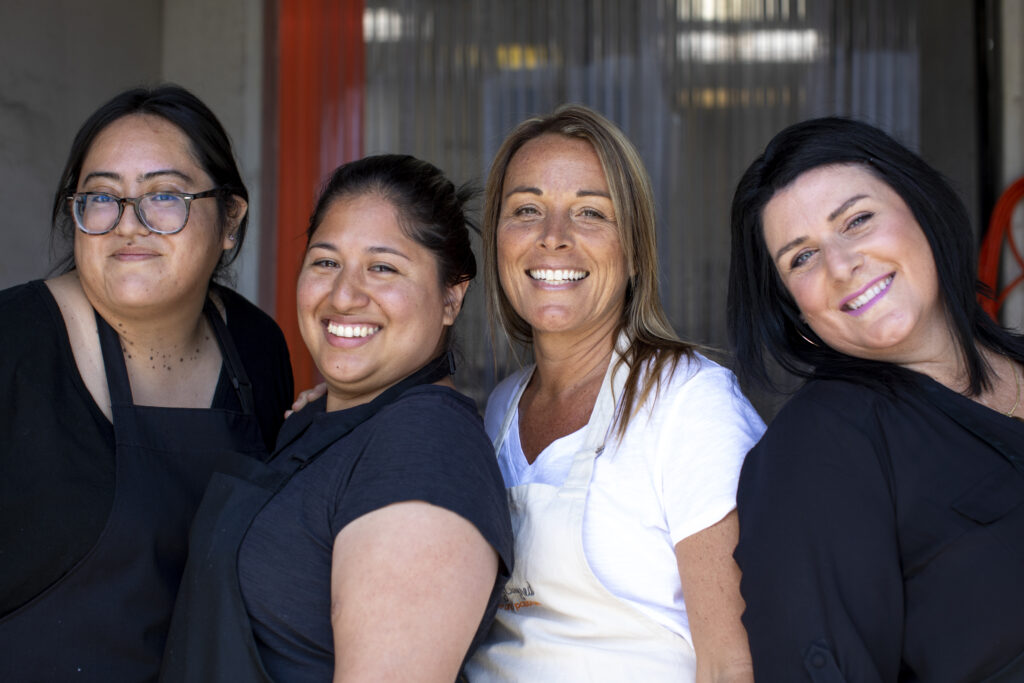 Behind The Apron
What do you get when you mix one part pastry arts master, a pinch of clean food advocate, a dash of baking genius and a splash of happy scientist?  Well, if you put an apron on her and stand her in front of a commercial oven you'd get Christy Platt, owner and creative genius behind the success of Simply Layered. 
Almost every day while the surfers are hitting the early morning waves, you'll find Christy in her commercial kitchen on the beach, whipping up delicious new desserts with a healthy twist.  In the cheery atmosphere of their kitchen, Christy and her experienced baking staff excel at creating the most delicious desserts that taste so amazing you'd never know they were healthy and good for you.
Christy's love for creating food that tastes great and is healthy for your body is what drives her passion.  An experienced raw foods chef, trained in the pastry arts, she has a deep understanding of how food affects the body and enjoys finding new ways to make healthy food taste incredible.